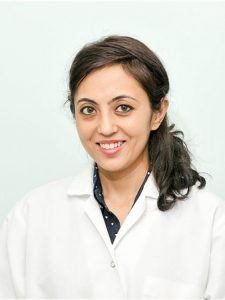 Dr. Shrestha is a member of the American Dental Association®, the Ninth District Dental Association and Empire State Academy of Cosmetic Dentistry (ESCAD). She graduated from New York University College of Dentistry (NYUCD) and before MAHE College of Dental Surgery. She has over 15 years of professional experience. Dr Shrestha is active in national and international professional organizations.
She continuously expands and updates her skills through continuing education. She attends numerous advanced education courses for dentists throughout the country. Her professional interests include surgery and cosmetic dentistry. She enjoys spending time with her family and volunteering at school.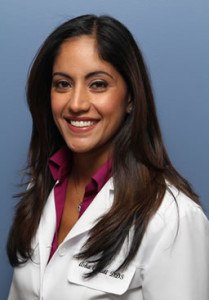 Dr. Asha Gulati
Periodontist
Dr. Asha Gulati is a dental graduate of the Stony Brook School of Dental Medicine. She completed a general practice residency and a periodontal residency at the Department of Veterans Affairs in Manhattan where she also served as chief resident. She is an active member of the American Academy of Periodontology.
Dr. Gulati is committed to providing the highest standard of dental care. She offers comprehensive periodontal treatment ranging from scaling and root planing and osseous surgery to extractions, bone and soft tissue grafting, implant placement and maxillary sinus lifts. While emphasizing oral health, Dr. Gulati employs the most advanced technology and brings a warm and comforting approach to patient care.